Anthony Laycock, B.A.Sc. •
President
Anthony holds a Bachelor of Applied Science in Consumer Behaviour from the University of Guelph. Prior to becoming President/Owner of Funnel Communication in 1998, Anthony was Director of Marketing for five years with Insurers' Advisory Organization (IAO), a large Canadian loss control engineering firm, followed by four years as Manager of National Operations. Anthony was instrumental in helping IAO make the transition from a not-for-profit organization into a for-profit corporation. With a solid marketing and operational background, Anthony provides marketing, management and operational support for our clients.
Anthony serves as:
Executive Director, Wood Energy Technology Transfer

Executive Director, Criminal Lawyers' Association
General Manager, Reinsurance Research Council
Association Manager, Canadian Association of Psychosocial Oncology
Project Manager, Agrichemical Warehousing Standards Association
Project Manager, Ammonia Code of Practice
---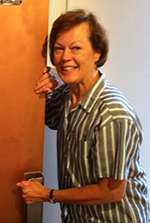 Peggy Ball, B.S.B.A. •
Vice President Finance and Administration
Peggy holds a Bachelor of Science in Business Administration in retail merchandise management from Drake University, Des Moines, Iowa. She began her career with a large Canadian retailer and progressed from the Management Development Program through to department management and home furnishing buying. She ended her career there as a Regional Department Manager, responsible for sales of more than $10 million per season. In addition to handling account management duties for several associations, she is responsible for the financial administration of the company's associations clients. >> e-mail Peggy
---
Jason Bell •
Vice President Digital Media
Jason has over 20 years of experience in digital media and communications from graphic design to web development. He enjoys project management and thrives in roles where he can control the product design from visual concept to successful deployment.

He has built and implemented successful web campaigns, social media strategies and digital marketing initiatives for numerous national not-for-profit associations. He is a champion for change and encourages his peers to continue to grow and embrace emerging digital solutions.

His strong passion for good design and simplified content compliment his calm and innovative leadership approach.

Jason constantly uses the opportunity of integrating new technology to further enhance his skillset and elevate the many client services he offers.

His experience managing non-profit associations has allowed him to hone his skills for creatively maximizing results when budgets and time (spent with volunteer board members) were often limited.

Specialties: Website development, email marketing, responsive design, digital video editing, product branding, webinar hosting, digital photography, association management, graphic design and social media strategy..
---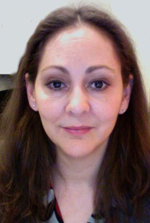 Evonne Brant •
Senior Account Manager
Evonne uses her excellent organizational skills to manage two of our associations. She has previous experience with a non-profit organization, where she utilized her extensive skills in database creation and management to enhance customer service. As an Account Manager, Evonne is directly involved in all facets of association management. On behalf of one of our valued clients, she coordinates over 30 training courses annually. >> e-mail Evonne
---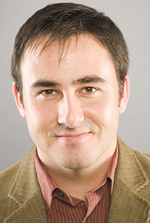 John Chagnon, B.Comm. •
Vice President Client Relations
John is a graduate of Ryerson Polytechnic University. John has experience working with several non-profit organizations specifically in marketing and fundraising. As an Account Manager, John works with several non-profit organizations, specifically in marketing and fundraising, He enjoys interacting with the public and working toward increasing membership satisfaction. >> e-mail John
---
Chloe Laycock (Obedience Accreditation 1.0 pending) •
Top Dog, Welcoming Committee
Chloe holds an advanced degree in greeting guests and herding couriers. Her passion for round objects that bounce, combined with her abundance of energy, ensures our clients are welcomed enthusiastically. Eager to jump into (and on) projects, she provides a welcome level of humour to our office environment. Chloe can generally be found guarding the front door, making the rounds to various office trash receptacles or lounging in the club chair in Anthony's office.